Young Revolutionary Leaders In Technology Today
At the age of 21, Steve Jobs founded Apple with his friend, Steve Wozniak. Apple went on transform our lives in a way we never imagined with products such as the iPod, iPhone, iPad and iMac. Bill Gates was only 20 when he started Microsoft, a company that continues to be an iconic leader in the industry. Then in their twenties, the founders of YouTube were looking to create a video dating website. They had no way of foreseeing the impact YouTube would have on the entire world.
There is little doubt that technology remains one of the most dynamic and diverse industries that continues to impact every single human being alive today. As a result, the demand for software engineers has shot up significantly over the years with lucrative start-ups springing in every corner of the world. The Bureau of Labor Statistics (BLS) estimates that employment for this profession will grow by 30 per cent between 2010 and 2020.
Innovation continues to be a precedent within this industry. We take a look at some of the young leaders who are changing the landscape of technology today:
[divider style="solid" top="20″ bottom="20″]
1. Daniel Ek, CEO of Spotify, 34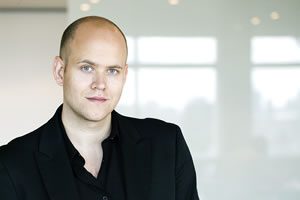 When Steve Jobs came up with iTunes, he proved to the world that the music industry could successfully shift to a digital platform. Years later, Daniel Ek would take it a step further with the launch of Spotify, a music subscription service that currently has over 20 million active monthly users. Spotify has a social aspect that separates it from its competitors. Users are able to explore their friend's playlists, find new music through various desktop and mobile apps, and build their own jukebox. Music is streamed according to demand and the site has over 16 million songs and a strong integration with social networks like Twitter and Facebook. This has made Spotify the most popular digital destinations to listen to music on a computer, smartphone or tablet. In 2012 Forbes Magazine named Daniel Ek The Most Important Man In Music.
[divider style="solid" top="20″ bottom="20″]
2. Kevin Systrom, Co-Founder & CEO of Instagram, 33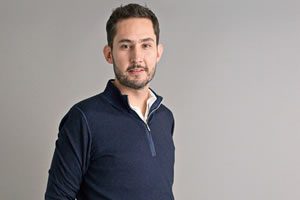 Time named him one of its most influential people in 2013. Indeed, Kevin Systrom took the world by storm when he launched Instagram, a popular photo sharing app that allows users to instantly add special effects to their images. Just after 28 months in the market, Instagram reached 100 million monthly users and has since been sold to Facebook. Kevin Systrom graduated from Stanford University in 2006 with a Bachelor of Science in Management Science and Engineering. He worked at various companies such as Twitter and Google before he founded Instagram with Mike Krieger.
[divider style="solid" top="20″ bottom="20″]
3. David Karp, CEO of Tumblr, 30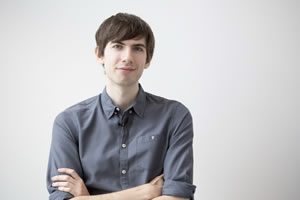 In 2007, David Karp started Tumblr from his bedroom in his mother's apartment in New York. Today he stands at the helm of one of the internet's fastest growing startups, a publishing and social site that allows users to express themselves publicly by streaming multimedia posts. Listed as one of the top ten popular websites in US, Tumblr today hosts over 90 million blogs that generate 89 million new posts every day. 70 users have successfully turned their blogging pursuits into book deals. The company is valued at $800 million today.
[divider style="solid" top="20″ bottom="20″]
4. Mark Zuckerberg, Chairman $ CEO of Facebook, 33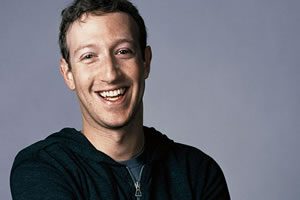 Hate him or love him, Mark Zuckerberg is synonymous with the term 'social media'.  One of the wealthiest and most influential people in the world today, he was a billionaire at 23 following the dominance of Facebook over all other social media sites. It has over a billion active users worldwide and over 4500 employees with Facebook-related firms and apps creating many more jobs. The social networking site allows users to connect with anyone from family to virtual strangers, create communities with people of common interests, and share your life story through posts, pictures and other interactive tools.
[divider style="solid" top="20″ bottom="20″]
5. Ben Silbermann, Co-Founder and CEO of Pinterest, 34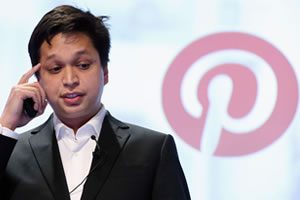 Ben Silbermann previously worked at Google before starting Pinterest. During the first nine months, the site only had 10 000 users, half of whom Silbermann contacted directly. Today the company has over 20 million users and is valued at $1.5 billion. Pinterest is a social bookmarking site that allows users to "pin" images and videos they find online to a virtual pin-board and share them with others.  Designed to be a visual platform, users can create pin boards based on their hobbies, interests and other categories.
[divider style="solid" top="20″ bottom="20″]
6. Drew Houston,  Founder and CEO of Dropbox, 34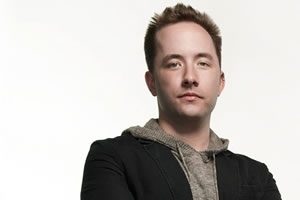 Essentially a cloud storage provider, Dropbox was conceived when Drew Houston repeatedly forgot his USB drive while he was a student at Massachusetts Institute of Technology (MIT). With a degree in computer science tucked under his belt he launched Dropbox in 2007. While there are other bigwigs offering similar services (Google, Microsoft, Apple) Dropbox is one of the most well integrated cloud storage applications. It works on all major Operating Systems and works with most project management tools and third party applications. The company's estimated value today is $4 billion.
[divider style="solid" top="20″ bottom="20″]
7. Alexis Ohanian, Founder of Reddit, 34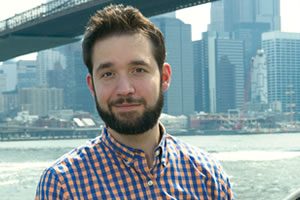 Reddit started off on a budget of $500 for marketing and grew to become one of the largest social news sites online. For the first few weeks after launching, most of the submitters were Alexis Ohanian and his co-founder, Steve Huffman. They would use different usernames until the site picked up on its own. Eventually, the company was acquired by Conde Nast Publications. Alexis Ohanian continues to be active in the tech world, launching a social enterprise called Breadpig, co-founding a travel-search site (Hipmunk), and he also has stakes in 25 start-ups. He has also a savvy political activist, organizing opposition to the Stop Online Piracy Act and the Protect Intellectual Property Act.
[divider style="solid" top="20″ bottom="20″]
8. Zach Sims, Co-founder and CEO of Codeacademy, 26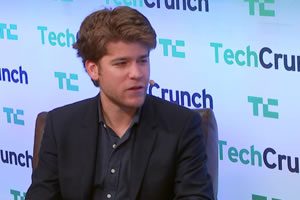 Zach Sims was a student at Columbia University where he met Ryan Bubinski. They planned to create a site that would evaluate programmers through quizzes and challenges. However, after Zach struggled to keep up with his partner, they switched gears and went on to start Codeacademy. Enabling millions of people to learn how to program, Codeacademy is one of the easiest ways to learn how to code and stay relevant in the changing world. Almost two years old, the company works with major organizations such as The White House and the Government of Columbia. It attracted 200,000 user s within 72 hours after it first launched and continues to grow rapidly. Zach Sims dropped out of school to head the company and also has experience in the venture capital industry.
[divider style="solid" top="20″ bottom="20″]
9. Josh Miller, Co-founder and CEO of Branch, 26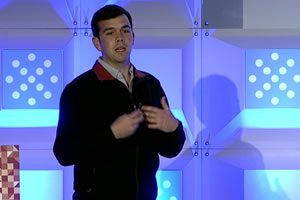 One of the most buzzed about start-ups in the tech industry today is Branch, an online conversation platform with an invite-only model that seeks to promote intelligent dialogue amongst identified users. Unlike most of the Internet, no dumb, off-topic or anonymous opinions are allowed. Josh Miller dropped out of Princeton in 2011 to start the company with Hursh Agrawal and Cemre Güngör. He was inspired to start the company from dinner parties that involved heated but healthy conversations about elections and other current affairs.
[divider style="solid" top="20″ bottom="20″]
10. Pete Cashmore, Founder and CEO of Mashable, 32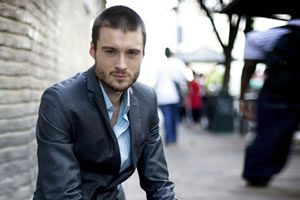 Pete Cashmore was 19 when he started blogging from his bedroom in Scotland. His intention was to explain technology to a mainstream audience, giving rise to Mashable. Over the years the site has spanned into one of the largest destinations for digital, social media, and technology news and information. It attracts 20 million unique visitors in a month. Pete Cashmore was the most influential Twitter user in 2009 and featured on Time's Most Influential People In The World in 2012.