For a long time, the engineering discipline has been a noticeably male-dominated field.  Over the past few years however, participation be female engineers has increased significantly to levels no longer command news headlines.  These are some of these women who are relentlessly striving to dominate this field and have made significant contributions that have left the world in awe:
1. Marissa Mayer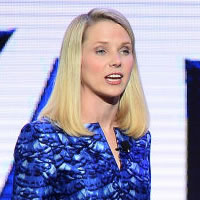 Named one of Time's 100 most influential people in the world, Yahoo CEO Marissa Mayer is a force to be reckoned with in the tech industry.
With an impressive Stanford education tucked under her belt, Marissa started out at Google as the company's first female engineer when the company only had 20 employees. She worked on Google's search products and was also Vice President of location and local services, overseeing more than 1000 engineers and product managers who refined Google Maps, Google Places and Google Earth.
She has also worked at the UBS research lab in Zurich, Switzerland and SRI International in California.The iconic, self-confessed geek is a powerful role model, revolutionizing the tech industry's image of female engineers.
2. Jocelyn Goldfein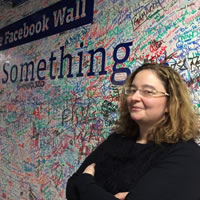 With a Bachelors degree in computer science from Stanford University, Jocelyn Goldfield is the Director of Engineering at Facebook and stands as one of the world's most prolific female engineers.
A proven leader and innovator, Jocelyn is at the forefront to promote women in science, technology, engineering and math fields across the industry. She is visibly active in the employee resource groups- Facebook Women and Facebook Women Engineers – and helps lead Tech Women's Day, a professional development day for women in technical roles at Facebook.
Her team at Facebook is responsible for new product design and architecture which includes News Feed, search and photos. Prior to this, she was vice president and general manager at VMware Inc., where she ran the engineering and product teams for its desktop products and helped the company scale from 300 to 10,000 employees.  She was also a Director of Engineering at an e-mail management start-up, MessageOne.
3. Alicia Boler – Davis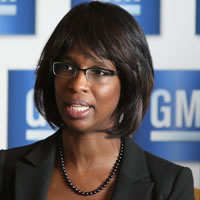 Not only is Alicia Boler-Davis  the highest-ranking African-American executive woman at General Motors and one of the highest in the auto industry;  she was also the first African-American woman ever appointed to plant manager at any GM Assembly facility.
As the company's Vice President of Global Quality and U.S. Customer Experience, Ms. Davis holds a bachelor's degree in chemical engineering from Northwestern University and a master's degree in engineering science from Rensselaer Polytechnic Institute.
She has received wide recognition from numerous organizations and publications for her accomplishments in the engineering field. In 2010, Automotive News named her one of the 100 leading women in the North American automotive industry, and in 2011 she was honored by the Michigan Chronicle as a Woman of Excellence.
4. Eleni Antoniadou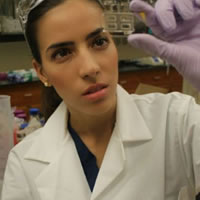 Only 25 years old, Eleni Antoniadou was named Woman of the Year in Science and Technology at the 2013 FDM Everywoman in Technology Awards. Co-founder and chief of science in Transplants Without Donors, Eleni has developed an exciting innovation that produces artificial organs as off-the-shelf technology. This technology was used to save the life of a 36-year-old patient suffering from late-stage tracheal cancer and was the first successful fully functional artificial organ transplantation in the history of medicine.
In 2012, she was selected from among 1,200 students to do a course at the NASA Ames Academy for Space Exploration, landing a job at the Center for Nanotechnology and Mars Exploration at Silicon Valley where she investigates the radiation's effect on the neurological system, in order to protect astronauts while traveling in space.
A PhD candidate in bioengineering at University of Illinois, Eleni is a pioneer of regenerative medicine's technology.
5. Hannah Sykulska-Lawrence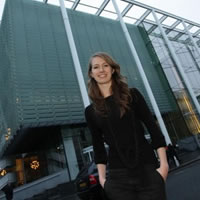 In 2008, Hannah Sykulska-Lawrence was the only female engineer and youngest member of a group of British scientists to take part in NASA's Phoenix mission to Mars. She was the first person to see new images from Mars every day, and to see hardware that she had designed and made, working on the surface of another planet 150 million miles away.
A Royal Society Research Fellow at the University Of Oxford Department Of Physics, Hanna was selected as the IET Young Woman Engineer at the age of 26. She is currently continuing space research, working on a number of new space instruments, including a wind sensor for Mars, a seismometer for our Moon and Jupiter's moons, and a bolometer for looking at planets including our own. She is actively involved in promoting engineering to young women and breaking the stereotype that the profession is dominated by men.
6. Joanna Kennedy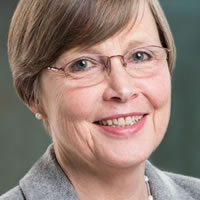 Without a doubt, Dr Joanna Kennedy's presence in the civil engineering world has played a key role in inspiring women around the world to follow her footsteps. A Chartered Civil Engineer and Director at Arup, one of the largest global firms of consulting engineers, she currently oversees a range of large complex construction projects amounting to £900m. Furthermore she is one of a handful of women to be elected Fellow of the Royal Academy of Engineering.
She had a key role in the launch of WISE (Women Into Science and Engineering) back in 1984, aimed at driving more women into engineering and continues to be a trailblazer in this industry.
7. Yewande Akinola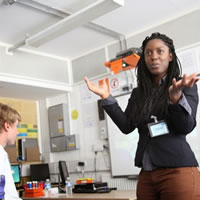 Working at ARUP as an environmental services engineer, Yewande Akinola has been recognised for her commitment to sustainability and innovation, especially in the area of water supply technology.
Aside from her contribution to the large brownfield redevelopment and sustainable regeneration of Central Saint Giles in London, Yewande is also involved in water and sanitation projects for underdeveloped and developing countries. She has a Bachelor of Science degree in Engineering Design and Appropriate Technology from the University of Warwick and a Masters degree in Innovation and Design from Cranfield University.
She recently won the Young Woman Engineer of the Year award from the Institution of Engineering and Technology (IET) in London, United Kingdom and will be the new IET's young woman engineer ambassador for 2013.
8. Marita Cheng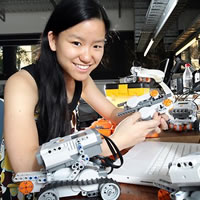 In 2008, 19 year old Marita Cheng founded Robogals, an organization that aims to increase the number of young women that are pursuing engineering careers in Australia. It has since expanded to 17 chapters across 4 other countries, training over 8000 girls robotics.
For her demonstrated leadership and vision, Marita has been named one of 100 Women of Influence by The Australian Financial Review and one of the 25 Most Powerful and Influential Young people in the World by Youth Service America. She is a university student studying a Bachelor of Engineering (Mechatronics) / Bachelor of Computer Science.
Marita has since stepped down as the Executive Director of to focus on starting a robotics company though she continues to serve as a Board Member for Robogals.
9. Li Mofang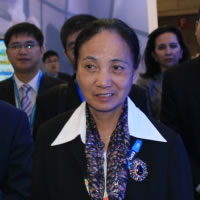 Currently working as the Director of China Mobile's Technical Consulting Committee, Li Mofang received her bachelor's degree of radar anti-jamming from China Northwestern Telecommunication and Engineering Institute in 1969.
She was awarded an Honorary Fellowship of the Institution of Engineering and Technology (IET) in 2012 for her outstanding work in mobile telecommunications.
Previously she held the post of Chief Engineer at China Mobile Communications Corporation and has served as a director of Aspire Holdings Limited, a company specializing in wireless data business, since 2002.
10. Ruchi  Sanghvi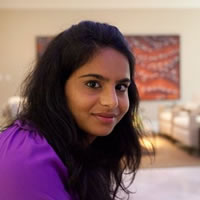 Renowned as Facebook's first female engineer, Ruchi Sanghvi was one of five students to graduate from a 150-student electrical computer engineering program at Carnegie Mellon University in 2005. She immediately landed a job at Facebook though her parents would later ask her to take a sabbatical from the company to go home to India and find a husband. She had little success and instead rejoined Facebook where she went on to build some of the social network's most defining features and led product management and strategy for Facebook Platform and Facebook Connect.
She met her husband while working on Facebook's Connect application and together they co-founded Cove, a collaboration, coordination and communication product for organizations and communities. In February 2012, Cove was bought by the cloud-sharing service Dropbox where she currently serves as the Vice President of Operations.