10 of the Most Beautiful Bridges in the World
As engineers we appreciate the beauty achieved in the marriage of concrete and steel. For many young engineers, bridges are the quintessential engineering creations mostly because they are usually our first exposure into the engineering world.
This list is a celebration of some of these creations which have not only achieved the basic structural integrity requirements but have also created delightful and beautiful bridges.
10. Iron Bridge
The Iron Bridge crosses the River Severn in Shropshire, England.  It was the first arch bridge when it was opened in 1781. The Iron Bridge was also the first arch bridge in the world made using cast iron, a material which up until then was considered too expensive for use in building large structures. However, a new blast furnace close to the project lowered the cost and encouraged local engineers and architects to solve a long-standing problem of a crossing over the river.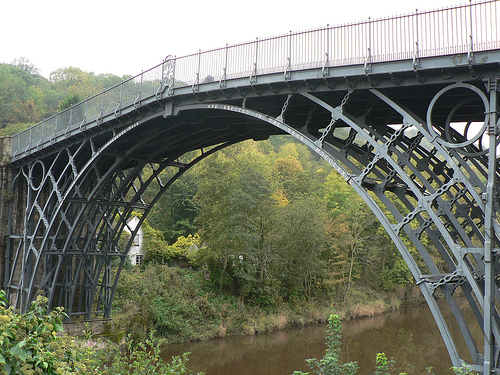 9. Ponte Vecchio
Ponte Vecchio is an Italian phrase which means Old Bridge.  This bridge is located in Florence, Italy and crosses over the Arno River. Completed in 1345, the Ponte Vecchio still stands and caries a two-story gallery, the upper gallery connects the neighboring towns of  Pitti, Uffizi, and other palaces and the the lower gallery provides spaces for shops.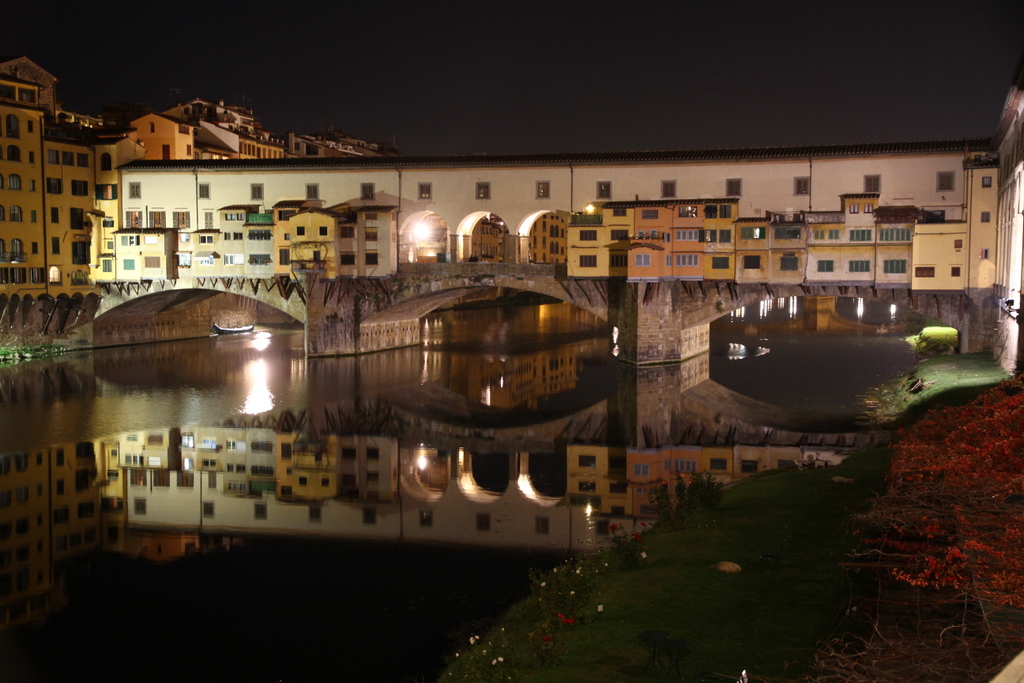 Image Source: Wikipedia
8. Erasmus Bridge
Erasmus Bridge is a cable-stayed bridge across the Nieu Maas river in Rotterdam, Netherlands.  The bridge has a 456 foot high asymmetrical pylon and a 292 foot bascule bridge for ships that cannot pass under the bridge. The bascule bridge is the largest and heaviest in West Europe and has the largest panel of its type in the world.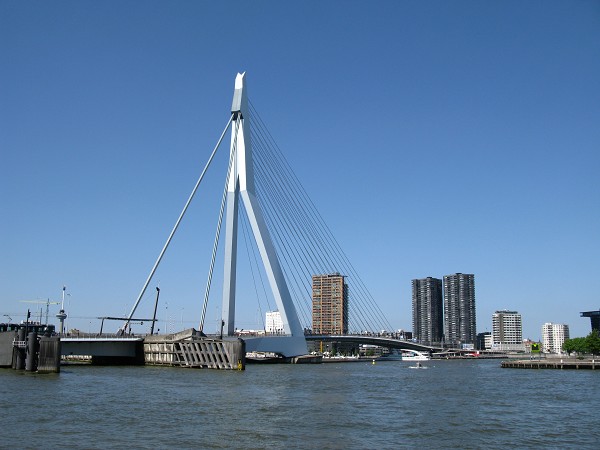 Image Source: Structurae
7. Forth Railway Bridge
The Forth Railway Bridge is even by today's standards an engineering marvel.  The structure comprises of three cantilever towers each 340 feet high. The bridge was designed by Sir John Fowler and Sir Benjamin Baker and was officially opened in 1890.
The bridge has been featured numerously on movie scenes, the most notable being Robert Donat's daring escape from a train going over the bridge in Alfred Hitchcock's 1935 film, The 39 Steps.
6. Bixby Creek Bridge
Bixby Creek Bridge located in Big Sur, California, is a reinforced concrete open-spandrel arch bridge opened in 1932.  Its construction was necessitated by the lack of an viable alternative route for the residents of the Big Sur during winter.  At its completion,  the Bixby Creek Bridge was the longest concrete arch span at 320 feet on the California State Highway System.

Photo Credit: Terragalleria.com
Buy the ASCE 2013 calendar.