Best Cities To Be A Green Engineer In U.S.
A green engineer is defined as one who designs materials, processes, systems, and devices with the objective of minimizing pollution and reducing the risk to human health and the environment. Green engineers encompass all the basic principles of engineering with sound design principles. Increasingly, all engineers are becoming green engineers as there is a growing need to reduce carbon footprints and save money by reducing the energy consumption of the products and processes we design and control. The industry is booming across America and there are some cities that are offer wonderful opportunities for green engineers.
San Francisco Bay Area, California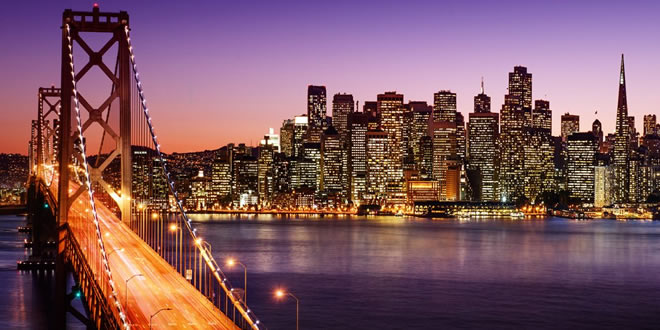 One of the greenest cities in America, the San Francisco Bay Area has a green economy that is one of the most dominant within the country. Renewable energy and clean technology is booming in the region. Home to the headquarters of SunPower, a solar energy company, numerous jobs are available for green engineers. The city's Zero Waste policies generate job growth in composting, recycling and remanufacturing. They have also developed programs such as Energy Watch and Home Improvement and Performance that create demand for jobs in energy efficiency and green construction while helping businesses and residents save money on their energy bills.
Portland, Oregon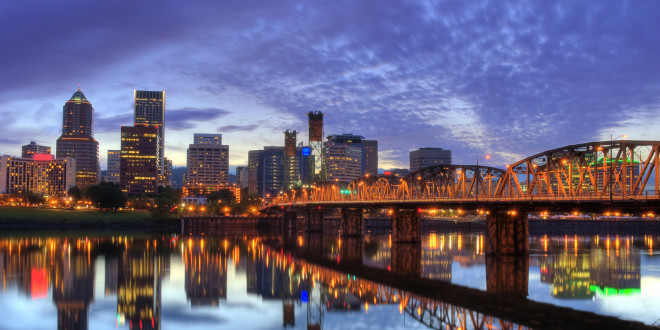 Often rated the most sustainable city in America, about half of Portland's power comes from renewable energy sources. 35 percent of its buildings have been certified by the U.S. Green Building Council, and a quarter of the workforce commutes to work by bike, carpool, or public transportation. It was the first city in the United States to enact a plan to reduce its greenhouse gas emissions and was a founding member of the Cities for Climate Protection Campaign. Its initiatives have contributed significantly to the creation of several opportunities for green engineers for Portland's already green economy.
Houston, Texas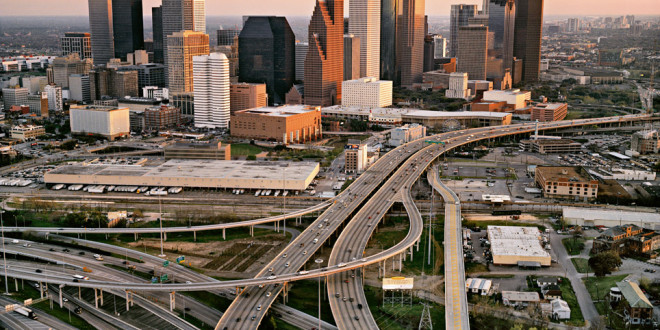 Employing impressive sustainability strategies, Houston has become a hot-spot for green jobs in America. It is one of the largest municipal buyers of renewable energy in the country and has managed to reduce its greenhouse emissions by 26% since the launch of its "Green House" Program. It is also home to Discovery Green, a 12-acre urban park that was designed using the latest technology in green building methods, energy conservation, and sustainable, environmentally-friendly park operations. Additionally, the city has a high demand for engineers.
New York City, New York
Green engineering jobs exploded in the city when it launched a huge project that aimed to make the city more environmentally responsible. The Green Jobs – Green New York (GJGNY) Program promotes energy efficiency, supports sustainable community development and creates opportunities for green jobs. The city is the global headquarters for a very large number of green related industries and is the financial capital of the green economy. The green energy economy continues to boom every day, making it a popular destination for green engineers.
Washington, D.C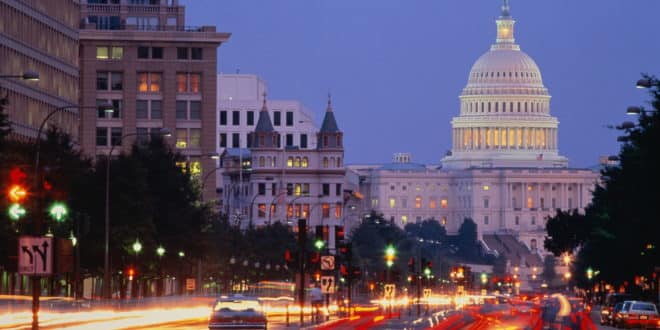 A large percentage of green jobs in Washington are found in the Green Building sector. Washington's green economy has been on the rise since 2006 and it is estimated that continued investments in the state's green economy could quadruple the number of green jobs by 2020. Growing opportunities continue to emerge in sector like clean energy, waterfront restoration, and climate change. With aspirations to become the greenest, healthiest, and most livable city in the U.S. by 2032, the city is aiming for 20 percent energy efficiency improvements across all buildings by 2020.
Los Angeles, California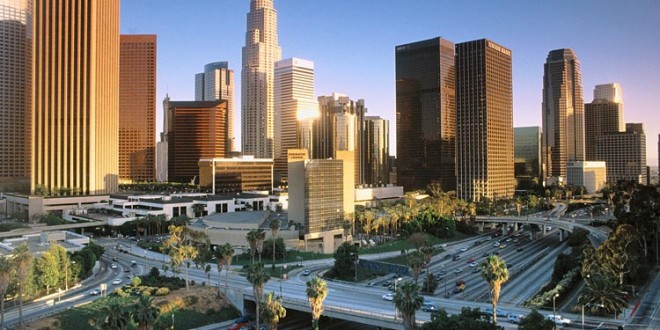 Los Angeles is embracing a culture full of green concepts; a green manufacturing hub, clean technology center and advocating for even higher environmental standards that will define its economic development moving forward. It has focused its efforts to create green jobs, pulling in partners from the government, organized labor, colleges, workforce developers, businesses and environmentalists. It was the first city in the country to incorporate fuel cell vehicles in its fleet for everyday use. The City's emission reduction programs reduced almost 97,000 tons of greenhouse gas emissions in 2012.
Chicago, Illinois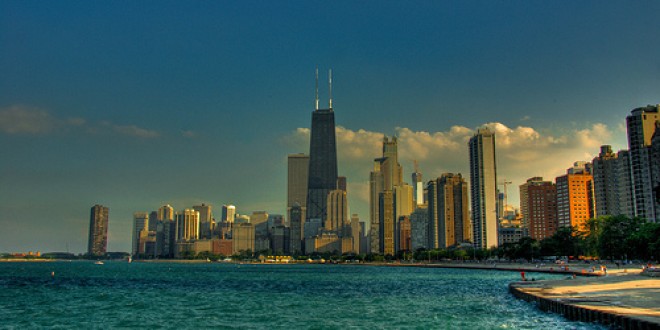 Through the Chicago Green Roof Program, more than 2.5 million square feet of city roofs support plant life. It also includes vegetated thermal mass benches to moderate temperature, solar curtains for regulating sunlight, custom-made solar heaters for collection of radiant energy, and exterior raised planters. It is estimated that between 2010 and 2015, a cumulative total of nearly 3,000 new direct jobs could be created in energy efficient buildings, waste reduction and climate change adaptation.
Boston, Massachusetts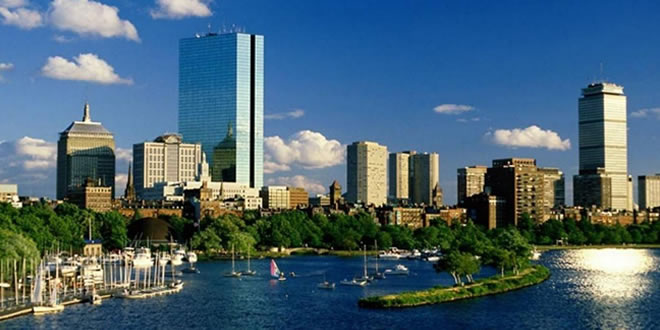 Home to a high number of urban green elite, Boston sustainability efforts include the replacement of traditional taxi cabs with hybrid vehicles, recycle trash to power homes, use more solar panels, and use more electric motorbikes for transportation. Boston's conversion to a sustainable city is stimulating job growth and creating opportunities for green engineers within the region. The city is a great hub for green technology and has many cutting-edge green companies. Furthermore, its third largest fuel source is wind power, most of its municipal vehicles are either electric or run on biofuel, and all new building construction must abide by LEED standards.
Philadelphia, Pennsylvania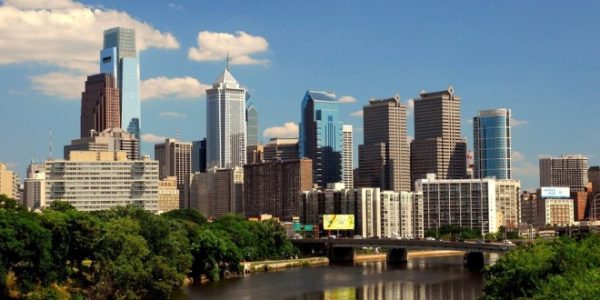 A hub for new green jobs and clean energy innovation, Philadelphia has mapped out plans to reclaim industrial sites like its Navy Yard to become the site of what is believed to be the largest urban solar array in the U.S. The Green City, Clean Waters program is a 25-year plan to protect and enhance its watersheds by managing storm water with innovative green infrastructure. Jobs are available for engineers in sectors such as energy efficiency, mobility, housing and manufacturing.
Denver, Colorado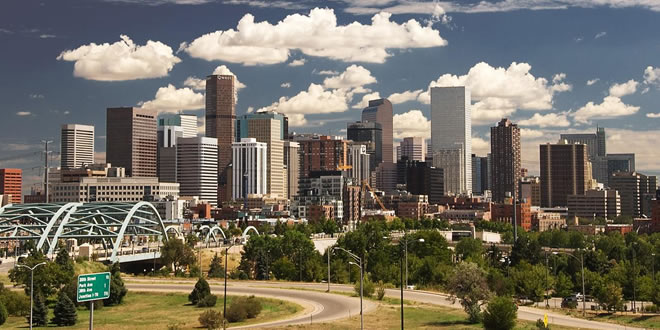 A destination city for green technology, Denver is making strides towards clean energy technology and green industry. It is home to major solar firms and companies focused on clean energy technologies such as Vestas Wind Systems. Local institutions like the National Renewable Energy Laboratory continue to advance green technology and green-collar job opportunities. In fact, investments in green jobs have helped Denver maintain an unemployment rate below the national average and generally outperform the U.S. economy.