The Emergence of a Global Silicon Valley
In 1951, Stanford University started the world's first science park, which would later come to be known as Silicon Valley. Located in South San Francisco Bay Area, Silicon Valley is the epitome of innovative entrepreneurship and home to the largest tech companies in the world such as Apple, Google, Yahoo and Facebook. Renowned for revolutionary research and development, the hub has been leading America out of the recession with increased jobs, income and initial public offerings. According to Forbes, the demand for software engineers continues to catapult in the region. To counter the challenge of finding qualified engineers, most companies in the region have resorted to sourcing for talent in other countries. With rigid immigration policies in place, more international students are choosing to return their home countries after completing their studies in USA, using their knowledge and skills to build up companies that promise to challenge Silicon Valley. Technology enclaves have begun to sprout around the globe, narrowing the innovation gap between Silicon Valley and other start up ecosystems. Some of the regions rising up in technological innovation include:
1. Zhongguancan, China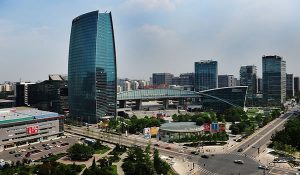 Popularly known as the Silicon Valley of China, Zhongguancan has laid out plans to become the leading global hub for technology innovation. With firms such as Stone Group and Lenovo based in the city, it hosts the nation's biggest cluster of leading national and international companies in information-based and scientific industries. Furthermore, with over 40 higher educational institutions including the prestigious Tsinghua University and Peking University, the region has an abundant supply of skilled labour. Zhongguancan Science Park is one of the leading technology centres in the world, gathering nearly 20,000 high and new-tech enterprises in fields such as electronic information, biomedicine, energy and environmental protection, new materials, advanced manufacturing, aerospace and research and development.
2. Bangalore, India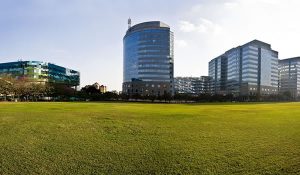 Cited as one of the most difficult countries for a start up to flourish, Bangalore has carved out an undisputable reputation as India's technology hub. With a wealth of well-educated and highly skilled web entrepreneurs, Bangalore continues to transform the country's economy into one of the fastest growing around the world. As the only city in the world that offers global technology companies a unique combination of talented resources, large network of vendors and partnership opportunities; Bangalore is marked as the outsourcing capital of the world. A huge pool of skilled engineers has drawn in multinational companies such as Microsoft, Intel, Oracle, Dell and Sun Microsystems. It ranks among the world's top 10 IT nerve centres and is garnering recognition as notable leader in biotechnology.
3. Sao Paulo, Brazil
In regards to the number of mobile phones and internet users Brazil ranks fifth worldwide. Both start-ups and large companies are racing to tap into Brazil's large population. On the throng of an economic boom, Sao Paulo continues to drive the country's technology boom. It hosts a quorum of high-technology multinational firms including AT&T, HP, LG Electronics, Microsoft, Nokia, Oracle, Philips and Samsung. A high concentration of technology parks, universities and hi-tech companies has helped to boost the country's export of information technology services in order to become an international player.
4. Singapore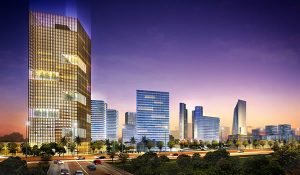 After years invested towards science and technology, Singapore has forged ahead towards becoming an innovation capital. Feted as "Asia's Silicon Valley" the country provides a fertile environment for start-ups because of its history as a popular place to set up an international business as well as its location. Tying up huge markets from China, India, Indonesia and Malaysia; Singapore has the potential to become the central start-up ecosystem of Asia. Looking to tap into the region's entrepreneurial and tech-savvy spirit, multinational hi-tech players, internet start-ups and incubator funds are showing a growing interest in the region. Universities and polytechnics have developed entrepreneurship programs, as well their own incubators, expanding the number of young people starting out in the region.
5. Daejeon, South Korea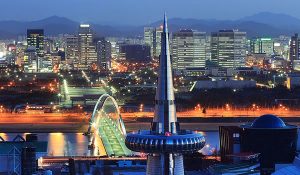 Korea's Silicon Valley is a well-known science and technology hub, composed of 18 universities, 28 state-run research centres and 79 private research institutes. The city conducts world-class research in the applied sciences from semiconductors to fusion technology and next-generation satellites. It is home to Korea Advanced Institute of Science and Technology, which is considered one of the world's leading technical universities. These firms and educational research establishments spin off young companies, setting Daejeon as a rich ecosystem for innovation and collaboration. Venture companies setting up base in the region cover information technology, communications technology, software, biotechnology, environmental sciences, automobile parts, laser technologies and other fields. Daedeok Techno Valley has become a centre for advanced venture research in IT and biotechnology.
6. Tel Aviv, Israel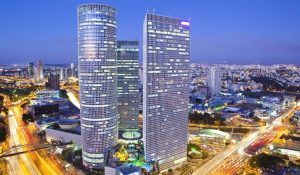 Named the Silicon Wadi (Hebrew for valley), Israel holds the highest density of tech start-ups on the planet. As innovative start-ups continue to boom in the area, Tel Aviv continues to attract technology companies worldwide. Companies such as Google, Intel and Microsoft all have subsidiaries within the region. Overflowing with software developers and venture capital, the city currently boasts more than 700 early-stage start-ups and about 1,200 high-tech firms. The local government is working on setting up a Startup Visa, legislation that would allow foreign entrepreneurs to more easily set up shop in the region.
7. Santiago, Chile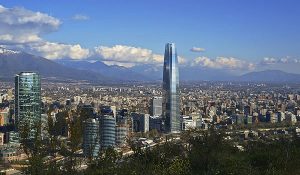 Policymakers in Santiago founded Start Up Chile in 2010, a government initiative to create local hubs of tech innovation and entrepreneurship. The program offers a $40,000 grant and a one-year work visa to entrepreneurs who agree to stay in Chile for six months. So far it has attracted hundreds of start-ups from various countries. Their goal is to attract 1000 globally minded, early stage entrepreneurs by 2014. Setting the pace for countries worldwide by launching an impressive initiative, the city's government aims to be branded as South America's innovation and entrepreneurial hub.
8. Toronto, Canada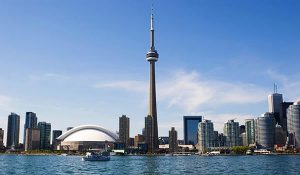 Holding more than 600 new start-ups, Toronto reigns as the undisputed capital of Canadian innovation. Branded the Silicon Valley North, the city is centred next to a large cluster of research universities and colleges such as Waterloo, McMaster and University of Toronto. A proven early adopter of platforms such as Facebook and Twitter, the city's size and vibrancy also make it attractive to young workers. It also has one of the deepest venture capital pockets in the land and a wealth of research garnered from the local universities.
9. Berlin, Germany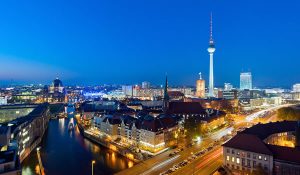 Over the years Berlin has attracted a large crowd of engineers and designers, reforming it into one of the fastest-growing start-up communities globally. It has become a magnet for worldwide entrepreneurs and investors. A close knit community, early successful entrepreneurs pump back capital into new start-ups, sharing their experience and knowledge with each other. The city's leaders are trying to make it easier for international workers to get visas by fast-tracking applications for technology professionals. The city is now the most important hub for gaming, e-commerce and other hi-tech firms in Germany. Companies from around the world are attracted to the city due to its cheap, attractive office space, good infrastructure and a supply of multilingual, skilled workers.
10. Cape Town, South Africa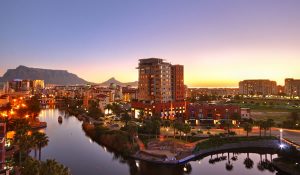 In 2009, new submarine telecom cables landed off South Africa's coastline. As a result, bandwidth prices began to tumble, eliminating one of the most significant barriers to the country's IT industry. Acting as a catalyst for Cape Town's tech scene, the city quickly emerged as Africa's leading region for technology start-ups. An increase in the availability of funding as well as a new generation of risk-taking entrepreneurs has led to dozens of new tech start-ups across sectors including information security, mobile payments and mobile social networking.