Inexpensive fetal monitor could save thousands of lives every year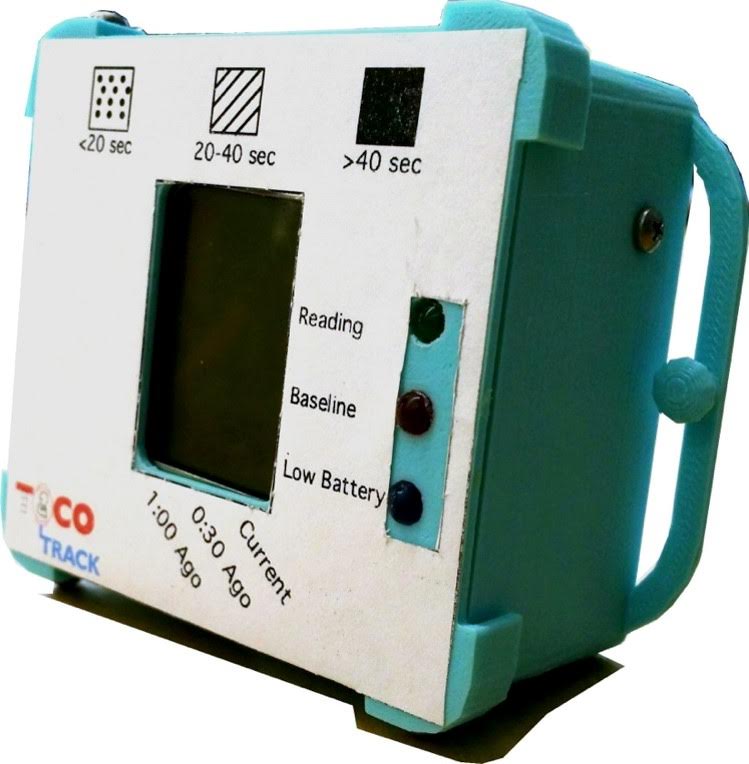 Ask Malvi Hemani why 300,000 expectant mothers and more than 5.5 million babies in developing countries die each year from complications in labor and delivery, and the young engineer will point to shortcomings in existing medical instruments and procedures to reliably monitor contractions.
So Hemani invented TocoTrack, a monitor that straps across a pregnant woman's abdomen to collect the frequency and duration of contractions, allowing midwives ready access to information to detect potential problems and increase the likelihood of safe deliveries.
Hemani presented TocoTrack along with a marketing and financial plan for the product to a judging panel at the 2015 ASME Innovation Showcase (ASME ISHOW) in Washington, D.C., on May 14.
Seven other socially-minded engineers participated in ASME ISHOW, introducing design concepts in areas ranging from health and energy to pollution control and transportation.
ASME, The American Society of Mechanical Engineers, conceived Innovation Showcase to stimulate the development of practical hardware solutions to the environmental, economic, and social problems afflicting the globe. Hermani and two other winners share $50,000 in prize money and also receives a comprehensive design and engineering review to support the effort to market and finance the product.
In ASME Innovation Showcase, the ten innovators pitched their products to judges, including leaders who are successful entrepreneurs and founders of venture-funded startup companies. The pitches outlined the engineering design attributes of the product and also outlined plans for manufacturing, implementation, marketing, and financing.