Spotlight Project: Mubarak Pumping Station in Egypt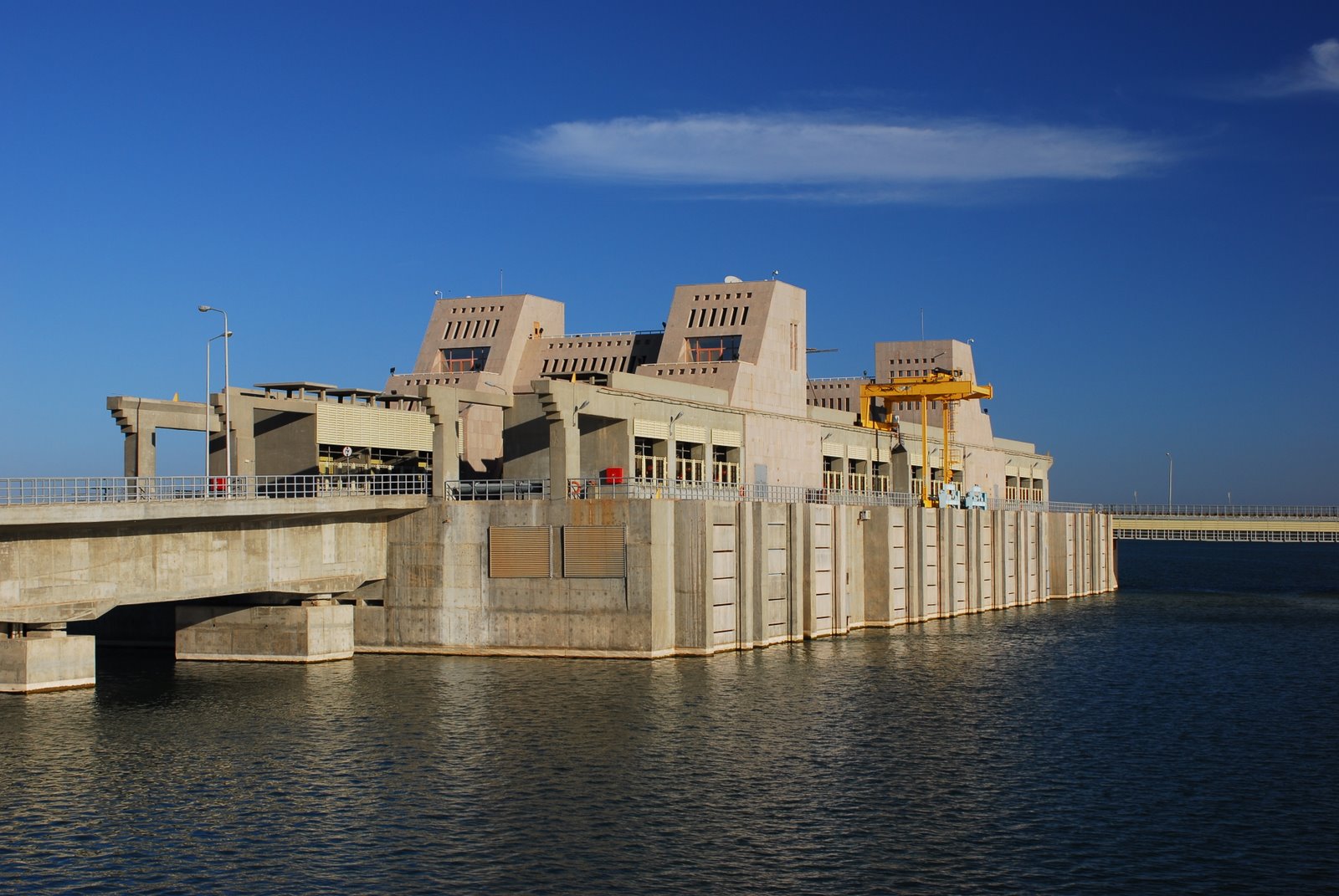 Over the past 20 years, the population of  Egypt has grown to 70 million. It is also anticipated that the population will double in the next two decades. These conditions presents Egypt with a unique challenge to provide the burgeoning population with enough water and food  One ambitious engineering project provides hope. The Mubarak Pumping Station is and grandiose nature-defying intended to redirect 10% of the Egypt's water supply to a large irrigation scheme.
The Mubarak Pumping Station take a multi-faceted approach by:
Increasing Egypt's cultivable land from 5% to 25%; .
Enhance agricultural production and generate employment opportunities.; and also
relocate he congested Nile Valley.
Engineering
Described as a scheme that broadened the boundaries of civil engineering, the pumping station is right beside Lake Nasser and can discharge almost 1.2 million cubic meters of water per hour. As marvels of engineering ingenuity go, this project is a jewel itself. The pump house is located in the middle of the lake on an island. 24 vertical pumps protrude from both sides in two parallel lines. Each is a load controlled adjustable speed unit that is always on line. However 3 of them are kept off line as reserves in case of maintenance. Along with this arrangement a 50 meter deep intake channel was constructed in order to reduce the size of the pump house. This allowed engineers to reduce overall costs incurred by the project.
Geographical Concerns
One of the main issues with the site was its location. Typical concrete piles would have been sufficient to protect the pump during earthquakes but they proved too costly to consider. Civil engineers working on the project came up with the idea to use smaller piles made of steel which were attached to the bottom of the pump station along with a foundation raft. This allowed the piles to refrain from compression loading but also allows them to sustain any seismic activity and remain upright in case of rough weather conditions or massive earthquakes.
Temperature Concerns
Since the area was prone to extreme weather conditions (as low as 0˚ and as high as 50˚ C) engineers could not use standard joints to seal the structure completely. Rather than waste time trying to research the thermal effects on the water stops, they decided to place joints above the highest level the water could reach.
The Result
Since its construction and launch the Mubarak Pumping Station has discharged over 14 million cubic meters of water from Lake Nasser. This has allowed the irrigation of over 500,000 acres of land most of which was un-cultivatable thus providing future generations a sustainable future. Almost 720 billion feet of water/year which would have otherwise been wasted at Aswan was saved and used as a stable water supply that could sustain itself for generations to come. A marvel of engineering that could not have been possible without the efforts of the engineers who refused to back down in the face of adverse conditions.