Profile Engineer – Isambard Kingdom Brunel
We recently compiled a list of the top 10 most remarkable engineers of all time. The article was an instant hit, gathering several opposing and supporting comments from engineers. Some engineers disliked our tally, while others dismissed it entirely, one going as far as indicating that our list included engineers of "modest contributions."  You be the judge.
We humbly realize that each engineer has their own list remarkable engineers. We have therefore decided to showcase different engineers on a regular basis in an attempt to highlight the contributions of those who preceded us.
Isambard Kingdom Brunel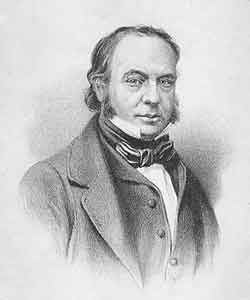 Isambard Kingdom Brunel was a British engineer most remembered for his construction of a network of tunnels, bridges and viaducts for the Great Western Railway, which was at the time was the longest and the largest railroad.
Isambard is also the only engineer to have mastered all areas of engineering having achieved many 'firsts' in major engineering categories that existed in the era of steam and iron. Long before the Chanel Tunnel, Brunel was the first to build a tunnel under a navigable river.
Brunel's greatest achievement was his last ship which was able to travel under power more than 10 times as far as anything had ever traveled before – a feat some have argued is the 19th century equivalent of going to the moon.
Projects
While Brunel is perhaps best remembered for his construction of a network of tunnels, bridges and viaducts, a more remarkable feat is his contribution to the construction of the  'Great Western', the first steamship to engage in transatlantic service.
BOOK – Brunel: The Man Who Built the World

An appropriately titled book about Brunel provides ample evidence to support the claim that he was indeed "the man who built the world." This book is illustrated with a wealth of blueprints, drawings, and rare photographs, this new biography tracks the life and achievements of Brunel.  Click to buy Brunel: The Man Who Built the World (Phoenix Press)