A back-to-college guide for engineers
This article is sponsored in part by Become a sponsor – (what's this?)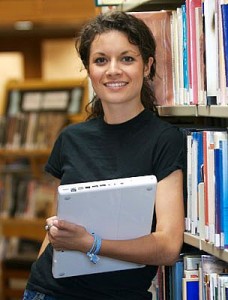 If you ever decide to advance in your career, either by learning a new skill or going back to college you will find our back-to-college guide very insightful.  Over the years, we have made purposeful use of the collective intelligence of engineers who use our site, by collecting articles and surveys on their career, lifestyle and educational experiences.
Our back to college guide is a product of this collective intelligence. The sole goal is to provide engineers with insightful and important articles aimed at guiding you through the decision making process and the actual implementation of getting advanced degrees.
Do you have anything you would like to share on this topic?  If you are an expert on any subject in this topic, please share your thoughts, and opinions by submitting your articles to us.
Back to college guides for engineers
Back to college guide | Top 10 Engineering Graduate Schools
Back to college guide | Masters in Engineering or MBA?
Back to college guide | All about the GRE exam and how to successfully tackle it
Back to college guide | Online vs. On-campus learning
Back to college guide | An introductory guide to online engineering degrees programs
Back to college guide | Colleges and universities offering online engineering degree programs

Search for Schools
Begin | Start here
Link to this guide:
Posted by
Doug Fred E.I.
on Jul 27th, 2009 and filed under
Education
. You can follow any responses to this entry through the
RSS 2.0
. You can skip to the end and leave a response. Pinging is currently not allowed.