Best Countries To Study Engineering
In order to develop innovative solutions and implement modern technologies that will improve the quality of life globally, the education and training of new engineers has become a fundamental necessity for countries worldwide. Although certain basics of engineering will not change, the explosion of knowledge, global economy, and the way engineers work reflects an ongoing evolution. Below are some of the best countries to pursue an engineering course:
[divider style="solid" top="30″ bottom="30″]
1. USA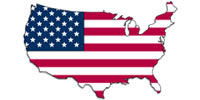 Engineering is one of the largest professions in USA, employing over a million people. Cutting edge research in various engineering fields has made USA the leading educational institution for students worldwide.
Most colleges and universities in the US receive large research grants, availing an abundance of resources and infrastructure for research. Innovation in various areas provides a stimulating learning environment to work on the new technologies.
While most universities offer engineering programs, departments typically offer specializations within the field. As engineering grows in popularity, more specific areas of specialization are being offered including nuclear engineering, architectural engineering, and audio engineering.
USA is also the home of top tier engineering schools such as MIT, Berkeley and Stanford University.
[divider style="solid" top="30″ bottom="30″]
2. AUSTRALIA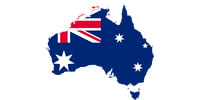 Australia stands out because it offers an excellent education system with an emphasis on experiential learning. The quality of research in Australian universities is rather high and their degrees are accepted worldwide.
International students are able to attain skills and qualifications in multiple fields in engineering with a strong research focus, allowing students to participate in leading research activities. Other institutions interact more closely with the industry, exposing students to real-world engineering.
Australian educated engineers can be found working everywhere in today's global community.
[divider style="solid" top="30″ bottom="30″]
3. SINGAPORE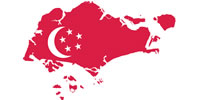 Engineering programs in Singapore boast of first class infrastructure and technology. Furthermore, the lower cost of education and extensive employment opportunities has made Singapore a popular destination for engineering students.
While the three local universities offer internationally recognized degrees, many of the world's leading foreign universities have also made their presence in Singapore either by setting up a campus or establishing joint collaborations with local universities. Such schools include INSEAD, Duke University and MIT.
Many universities incorporate the latest technology into their curriculum, allowing students to obtain the latest skills before they go out into the workplace. While the variety of courses is limited, the quality of education provided is top notch.
[divider style="solid" top="30″ bottom="30″]
4. GERMANY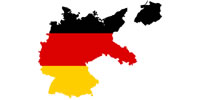 Germany is a world leader in in the field of research, science and technology. With more than 300 institutions of higher education, the country as produced some of the finest engineers globally. German engineers are in great demand around the world because of the intensive practical training they receive. Engineering courses often include interaction with companies like SAP, Siemens, Daimler, BMW and Bosch. Many learning institutions offer students the opportunity to do internships or carry out research in industry.
New innovations are an important part of the studies. The top engineering fields in Germany are in IT, automation, and mechanical engineering. However, the most popular engineering program is mechatronics which combines computer science, electrical and mechanical-engineering disciplines.
Germany provides the best and the most cost-effective study options for overseas students. In addition, studying in Germany means being part of an international, highly qualified academic community.
[divider style="solid" top="30″ bottom="30″]
5. SWEDEN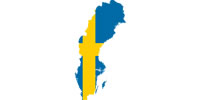 The home of the prestigious Nobel Prize, Sweden has a very good standard of education and academic excellence. It has set in place a very efficient and effective educational system, making the country a very good destination to take up an engineering course.
Sweden has become more inclusive and open to the influx of international students. They have various exchange programs as well as an international exchange of teachers and researchers. This opens up a multicultural atmosphere that provides an enriching educational experience to students there.
Engineering has a considerable presence in Swedish industries. Companies like Ericsson and Ikea, not to mention mining industries and ship yards, all have their roots in the advanced engineering education provided in the country.
While education is taken very seriously, the relations between lecturers and students tend to be informal. Classes are small, to promote a personal approach and dialogue. Swedish universities foster a forward-thinking culture, exposing students to the latest ideas and trends.
[divider style="solid" top="30″ bottom="30″]
6. NORWAY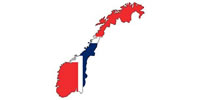 Having been at the forefront of technological development and research for decades, Norway offers the best quality education in engineering globally.
While students do not have to worry about tuition fees, Norway is one of the most expensive countries in the world to live in. However there are various funding opportunities available to students such as the quota scheme and Erasmus Mundus programme. As an international student in Norway, you are guaranteed a space in the university halls, where rent is relatively cheap.
The engineering courses cover a wide range of subject areas and include many different disciplines.
Almost all the popular universities offer many courses in English, but knowledge of Norwegian is essential for a comfortable life in Norway. Norwegian degrees and qualifications are compatible internationally.
[divider style="solid" top="30″ bottom="30″]
7. SPAIN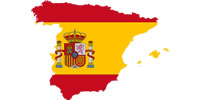 As a leading center of industry, commerce, and technology, Spain is an ideal city to study engineering and its applications in the professional world.
The education system in Spain favors a more active kind of learning, with project-based curriculum and real-life scenarios and problems. The aim is to teach students the skills they need to find tools and answers autonomously and independently, which equips them with lifelong learning skills. Most of the courses are taught in Spanish. International students must first pass an admission test called Selectividad, which can be taken in their home country.
There are two options that you can choose between if you are planning to study an engineering course in Spain: five years for the longer course, and three years for a shorter one which will lead to a qualification of "Ingeniero Técnico" (Technical Engineer) which is more or less equivalent to a Bachelor of Engineering. Additionally, in Spain, students are usually allowed to extend their period of study, and to carry on until they sat all of their exams. However, this will affect the mark awarded and have obvious financial implications.
[divider style="solid" top="30″ bottom="30″]
8. CHINA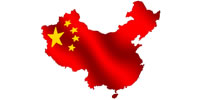 Chinese engineering and technology has developed over the past few years. The country has trained a large number of skilled engineers and technicians across a range of disciplines who play a major role in the advancement of science and technology around the world.
A lot of leading international enterprises can be found in China such as Microsoft, General Motors, Samsung Electronics, Cisco amongst others.
The scale of foreign students studying engineering in China has increased. More and more Chinese universities are availing English taught courses to international students. Aside from their stellar reputation in technology, the country also has great educational infrastructure set in place as well as a wide variety of engineering courses available. The cost of studying in China is also affordable as compared to other countries.
China is fast becoming the most favored educational destination in Asia.
[divider style="solid" top="30″ bottom="30″]
9. CANADA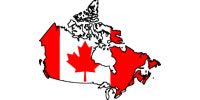 Over 30% of all international students to Canada study engineering.
Led by top-notch professors, classes are organized in small groups allowing students to have plenty of opportunity to gain hands-on experience. Canadian engineering professors come from all parts of the globe and reflect the multicultural environment of the country. In addition to providing valuable on-the-job experience through various co-operative education opportunities, the engineering programs aim to ensure graduates are industry ready upon completion of their degrees. Students are encouraged to learn business skills as many of today's engineering students will choose to start their own businesses at some point in their career.
Most Canadian engineering programs are accredited by the Canadian Engineering Accreditation Board and graduates of accredited programs are eligible to become registered Professional Engineers in Quebec.
Canadian engineering degrees are highly regarded around the world. Canada is a great place for emerging engineers to start out their careers.
[divider style="solid" top="30″ bottom="30″]
10. ENGLAND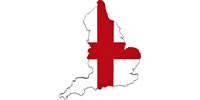 England has some of the best and highest ranked engineering schools in the world which include University of Cambridge, University of Oxford and Imperial College. The engineering courses are recognized internationally and students have good opportunities for placements within various industries during and after the course.
If you choose to study engineering and technology in England you will give yourself the versatility to cross over into many different professions. England's courses cover a vast spectrum of fields – from electronics to industrial design. The engineering and technology education is closely allied to the industry giving students the opportunity to work alongside professionals on research projects and industry placements. This gives students who study here an excellent advantage for a career in the global marketplace. Some universities even run their own manufacturing groups as commercial enterprises.