ASCE Assigns Grade of D to Nation's Infrastructure
I came across this article from the ASCE's website and I thought it would be appropriate if I shared it.
The entire copy of the article can be found on the ASCE's website.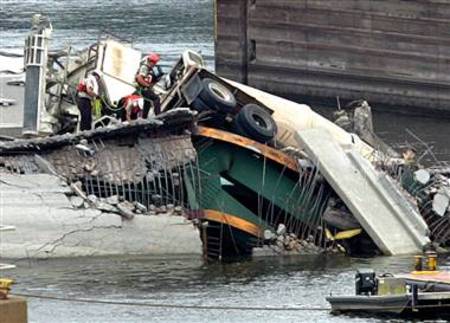 Because decades of underfunding and inattention have endangered our nation's infrastructure, $2.2 trillion in repairs and upgrades is needed over the next five years to meet adequate conditions. That's the conclusion of ASCE's new 2009 Report Card for America's Infrastructure, which assigns an overall grade of D to the nation as well as individual grades in 15 infrastructure categories. Since ASCE's last assessment in 2005, there has been little change in the condition of America's roads, bridges, drinking water systems, and other public works. With the nation's infrastructure receiving renewed attention from the White House, Congress, and the public as a vital part of an economic stimulus package, the Report Card offers informed guidance from professional engineers on where funds would best be spent.
Additional Reading: