10 Best International Cities for Young Engineering Professionals
There are several factors that many new graduates typically consider when planning to embark on a new career path. The level of compensation is an important factor as is the location of the job. As the common business adage cites, 'location, location, location' as the primary factor in any successful venture, so too is the city that one chooses to start their professional career. Often times, cities conform to the collective aspirations of the companies that are prevalent in the city. Using the following parameters, culture, opportunities and prospects for long term development as the basis of this analysis, the following cities appear to be the most ideal locales for young professionals in the engineering sector.
1. Tel Aviv, Israel
Two ingredients place Tel Aviv as one of the world's most innovative cities in the world: a young population and a thriving 24-hour economy. Tech giants like Microsoft and Google have opened up centers in a city where one in every four Israeli is working in a high-tech field. A host to 700 startup companies, Tel Aviv was ranked second after Silicon Valley as the world's leading high-tech center.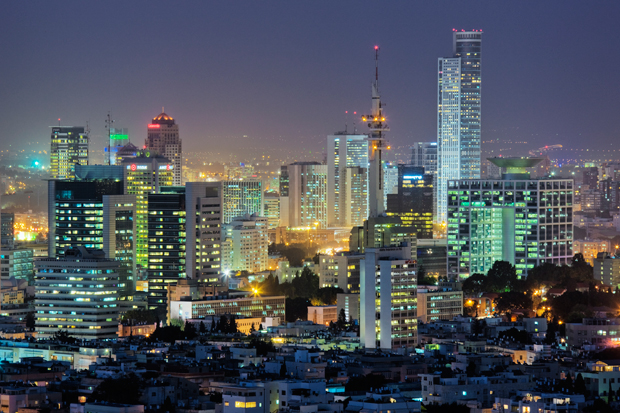 Additionally, the impressive, soaring skyline of Tel Aviv makes it the hub of Israel's tallest buildings. Currently, several skyscrapers have been approved or are under construction throughout the city. Plans are underway to build the Egged Tower, an 80-storey office tower, which will make this the tallest building in Israel upon completion.
2. Munich, Germany
The economic slowdown experienced by most European countries has done nothing to slow down the robust engineering industry in Munich. While Germany has always been synonymous with engineering, Munich has emerged as the country's high-tech center with 65% of its population using broadband, the largest population in Europe.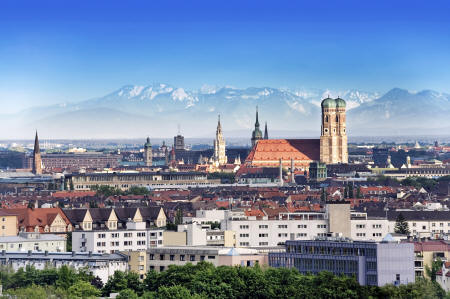 Munich is a vibrant metropolis that hosts notable headquarters like Siemens AG, BMW and MTU Aero Engines. It also has the lowest unemployment rate of any German city.
A leader in IT and communication technology, the city has exceptional infrastructure, high growth sectors and a range of manufacturing companies and innovative services.
3. Bangalore, India
Popularly referred to as the Silicon Valley of India, Bangalore has a large number of IT companies and a countless number of top engineering schools. An important landmark, the International Tech Park Bangalore (ITPB), was a government-to-government initiative developed between India and Singapore in 1992. This catalyzed the development of Whitefield, home to Fortune 500 companies and multinational corporations. Bangalore is widely represented in industries such as engineering, automobiles, aeronautics, textiles, and biotechnology.

The second largest research facility for General Electric, Jack F. Welch Technology Research Center, is based in the city.
To accommodate the thriving economy, skyscrapers have shot up within the city. The tallest building, The World Trade Center Bangalore, stands at 420 feet tall.
4. San Francisco, United States
Several Fortune 500 companies call the southern San Francisco Bay Area home. From Apple, Google, Facebook, Oracle, Intel, Yahoo and Hewlett – Packard, the number of computer companies started in the Silicon Valley is still on the rise.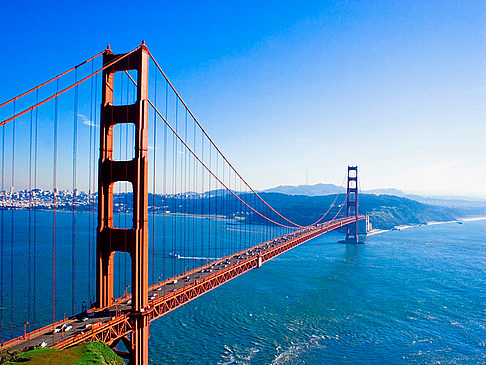 One third of the world's biotechnology workforce stems from San Francisco. With the presence of leading academic institutions such as Stanford University, collaborations between academics and innovation have accredited the booming economy of this area.
Unemployment rates have fallen to under 10% as industries such as transportation and construction pick up, evidenced by the rise of office buildings and micro apartments jutting out of the San Francisco skyline.
5. Singapore
Despite its small geographic size, Singapore is the undisputed oil hub in Asia. Named one of the world's three major oil refining centers, Singapore also boasts of a major logistics hub with one of the busiest ports anywhere in the world.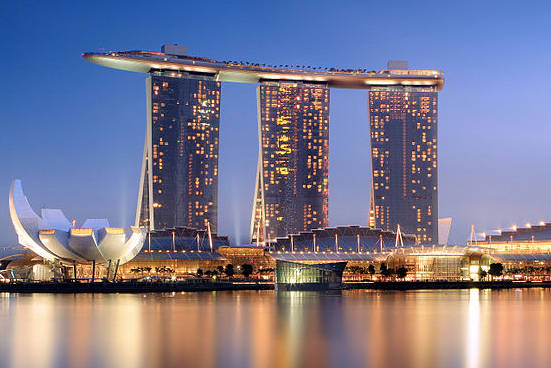 From Changi Airport, a leading air hub marked for its efficiency, to the modern Mass Rapid Transit rail system some of the world's most superior infrastructure is found in Singapore. State-of-the-art facilities in air, sea and telecommunications have further acclimatized the economy of this city, increasing the presence of several multinational companies. It is a melting point for scientists, technologists and creative minds.
6. Seoul, South Korea
Seoul is reputed to be one of the world's top tech cities and with good reason. Take a visit to T.um (Telecom Ubiquitous Museum), a future technology museum within the city, and get a glimpse of some fascinating technological advances such as super cars and avatars.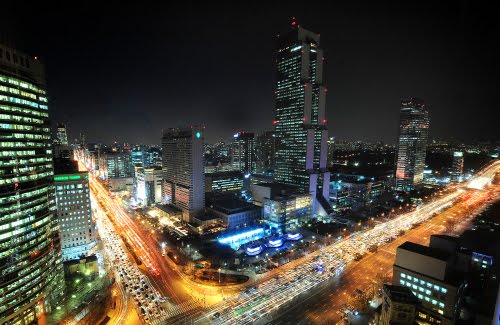 The mobile phone industry has a marked presence in Seoul. Pioneering the digital world, the headquarters of companies such as Samsung, LG and Hyundai are based in one of the most connected tech cities, creating a strong backbone for a robust economy.
With integrated administrative systems, Seoul is acclaimed to have the best e-government in the world.
7. Tokyo, Japan
One of the busiest cities in the world, Tokyo is the leading industrial and financial center in Japan. Attributed as one of the largest economies of the world, Tokyo has some of the best transportation and distribution facilities on land, sea and air.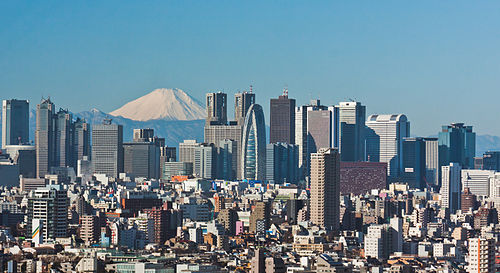 Impressive structures such as the Tokyo SkyTree, the tallest building in Japan, are some of the highlights that mark this city an architectural landmark globally. The Docomo building in Shibuya has the world's largest clock tower.
From high speed transportation, next-generation cell phones, advanced electronics and digital toilets, Tokyo is undoubtedly a hot spot for high-tech living.
8. Hong Kong, China
The Hong Kong Science and Technology Park is the base of more than 300 technological firms engaged diverse fields such as integrated circuits and electronics; precision engineering, biotechnology, green technology and ICT industries.
A world class digital city, Hong Kong is marked by state-of-the-art telecommunications infrastructure. Software development for mobile applications has spurted rapidly, making it a hot spot for new mobile technology. Hong Kong also operates Asia's largest commercial satellite-earth station.
A third of the world's tallest residential buildings are found in here, making it the only place on Earth where most people work or live above the 14th floor.
9. Sao Paulo, Brazil
Sao Paulo is a regional hub for enterprises based in the automotive industry, aerospace industry, biotechnology and ICT industry.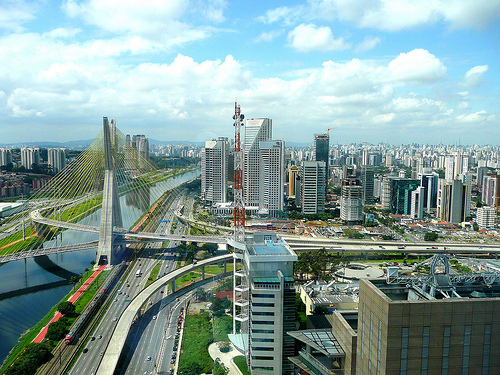 A quorum of high-technology multinational firms have flocked the city, including AT&T, HP, LG Electronics, Microsoft, Nokia, Oracle, Philips, Samsung, Sun Microsystems, and even Coca-Cola and Pepsi. The population's interest in new web and mobile services has given rise to a booming economy.
However, its operational success is constrained by the inefficiency of its infrastructure attributed to the rapid population growth.
10. Shanghai, China
Shanghai is the largest base of the Chinese industrial technology and a leading air gateway in Asia. Infrastructure is an underlying theme in the city, with an extensive transport network that includes the largest bus system and longest Metro system in the world.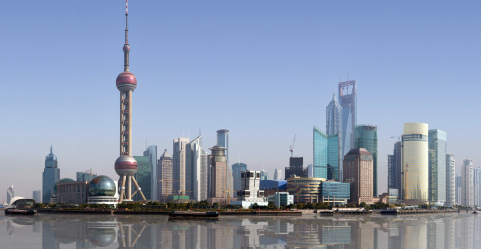 Also referred to as the Silicon and Medicine Valley in China, Zhangjiang High-tech Park is a significant landmark in Shanghai, hosting a quorum of companies operating in life sciences, software, semiconductors and information technology. Oil and chemistry industries are also developing at a high speed.
More than half of the world's top 100 industrial companies have invested in Shanghai.