What it takes to be an international engineering company: An introductory guide
Brought to you by Measurement Systems Data Loggers.
Over the past few years, I have been keen on matters surrounding international engineering projects.  I have watched closely, with child-like fascination as Dubai has transformed itself into an international business hub creating a city filled with skyscrapers, efficient transportation networks and communication lines seemingly overnight.
In this age of rapid communication where contracts and other business documents can be transfered in a blink of an eye, no one can question the improved efficiency in sharing documents and information across continents. For American companies the opportunity is ripe for pursuing business opportunities outside of the United States. While doing business at home has been very rewarding for a majority of engineering companies here in the United States there is an untapped potential in the international arena that simply cannot be ignored by any serious engineering company. A vast number of international clients eager to tap into American engineering expertise are more than willing to open their wallets to American consulting companies.
Thinking internationally?
A quick research on the Internet will reveal that there are numerous engineering projects going on right now across the globe. From China to Africa to South America, countries are pouring billions of dollars to improve their infrastructure or build new infrastructure. I have compiled a short list of upcoming international projects that I think would prove very lucrative for American engineering companies that decide to pursue them:-
South America
All eyes are now on Brazil. They were recently selected as the host nation of the 2016 Olympics in addition to hosting the FIFA World cup 2014. There is no doubt that there is going to be a huge investment by the government to improve the infrastructure as well as build new infrastructure to support these two world events. There will be numerous stadiums to build, new highways to construct and a slew of other minor related projects.   This will in turn provide more opportunities for businesses, especially engineering firms, to lay claim for a piece of this gigantic cake. Its proximity to the United States is an added bonus to American engineering companies looking for business opportunities in Brazil.  As an emerging market, Brazil already provides ample opportunities for business. To meet the demands required by their rapidly growing status, Brazil will need improved social infrastructure, improved health-care system by building more hospitals, modern highways and communication lines among others.
Africa
Africa also provides numerous engineering opportunities in several different countries.  Despite what is regularly portrayed in the media, many African governments are dedicated to improving infrastructure and bettering the livelihood of their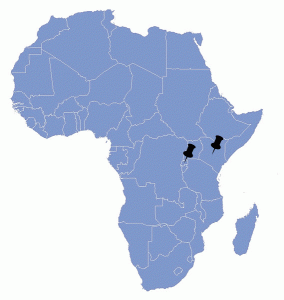 citizens. Paul Kagame, the president of landlocked Rwanda has been trotting the globe looking for partners for his Isaka-Kigali railway line initiative. The proposed railway will link the commercial capital of Rwanda, Kigali with a dry port in central Tanzania, the Isaka dry port.
Kenya, another East African country, is in the planning phase of upgrading its entire rail infrastructure to international standards. According to the government-issued RFP, they plan to build a "high capacity Standard Gauge railway line" between the port of Mombasa and Malaba on the Kenyan-Ugandan border.
Middle East
The Burj Dubai, has been the focal point of a major development in one of the world's economic hot spots and should be a symbol of the opportunity available to US businesses in the global marketplace. The Burj Dubai is the centerpiece of a 500-acre community developed by Emaar Properties in Dubai, UAE. The 160 story building contains offices, residences, leisure, and entertainment.
UAE is not alone in its success. Nearby Qatar's population has more than doubled in the last 5 years creating a need for projects totaling more than $120 billion to improve their infrastructure to handle their growth.
What to consider when going international
Any company considering going after international projects should realize that to be successful they will have to:
take time to understand the social-cultural aspects of the country;
be willing to partner with a deep-rooted company or individuals who understand potential clients;
have an international mindset and an established track record working with similar institutions in your home base;
be willing to make a medium to long-term commitment/investment to building a physical presence in the country of interest; and
be willing to hire locally both in management and technical personnel to work with U.S. locally based executives.
By Kenneth Kabaki, a civil engineer currently living in Florida. He can be reached at kabaki@gmail.com.

Should an engineer be an expert in one thing, or ok/good at everything? | Back – Next | Understand true, estimated, bid, expected, and budget costs
Posted by
Ken.Kabaki
on Oct 22nd, 2009 and filed under
Articles
,
Projects
. You can follow any responses to this entry through the
RSS 2.0
. You can skip to the end and leave a response. Pinging is currently not allowed.