Profile Engineer: Benjamin Baker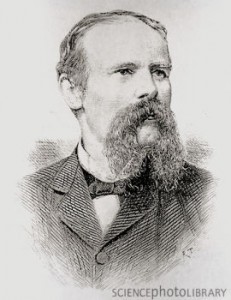 Benjamin Baker was an eminent English civil engineer who worked in mid to late Victorian era. He is widely credited with playing a role in developing the early underground railways in London. One of his other notable achievements is the Forth Bridge, a revolutionary bridge made from hollow steel tubes to create the cantilever. He made many other notable contributions to civil engineering, including his work as an expert witness at the public inquiry into the Tay Rail Bridge disaster.
In 1867 Baker wrote a series of articles, "Long Span Bridges," discussing the application of cantilevers. Baker served on numerous government commissions and boards and, among other assignments as a consultant, implemented William Willcocks's plans for the Aswān Dam (1898–1902). In the United States he was consulted by James B. Eads on the construction of his steel bridge over the Mississippi River at St. Louis, Missouri, and, when the first Hudson River tunnel threatened to fail, Baker was called in to design a tunneling shield that allowed work to be completed. Baker was president of the Institution of Civil Engineers in 1895–96 and a vice president of the Royal Society from 1896 to his death in 1907.
Gustave Eiffel | Back – Next | Marc Isambard Brunel
Posted by
admin
on Mar 9th, 2012 and filed under
Articles
. You can follow any responses to this entry through the
RSS 2.0
. You can skip to the end and leave a response. Pinging is currently not allowed.